HOW MUCH CAN YOU AFFORD?

Buying a home usually means getting a mortgage loan. Using our online mortgage calculator you can see how much you can borrow, what your payments will be, and more! If you have an iPhone or BlackBerry, it's now easy to calculate your mortgage payment with our Mobile Mortgage Calculators.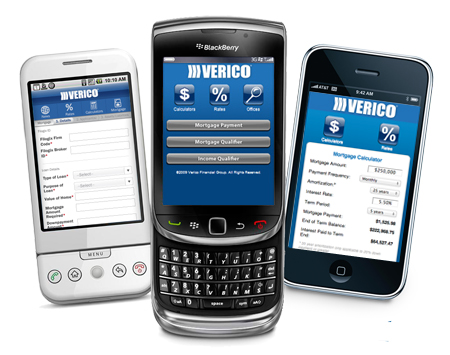 This tool gives you advanced insight into how much mortgage you may qualify for, what your payments may be, what share of your expenses your mortgage will take up and how much income would be required to afford your dream home.

It's easy to start using the most sophisticated and accurate Canadian mortgage calculators available! To get one for your iPhone or Blackberry, simply click the logo of your choice to add it to your smartphone!
Want to use the calculator without a smartphone? No problem! Just click the button below to access it online!
READY TO GET A MORTGAGE?